The biggest roadblock to measuring engagement is that nobody really knows what it is. If it's not properly defined, then nobody can derive an objective for it, which means that nobody can move through the rest of the series to get legitimate improvement for the company's overall goals.
Recently, Russell Benaroya, Co-Founder & CEO of EveryMove posted an article to The Institute for HealthCare Consumerism's website about the three reasons engagement is a loaded term when it comes to measuring employee health. In it, he talks about the pros of the term engagement – an acknowledgement that action must be taken by employees if any change is expected to occur in the long run.
According to Benaroya, the top three reasons "engagement" is dubious is because:
It lacks definition.
Wellness companies use it as marketing spin.
Engagement is not equal across the board.
He follows up with three recommendations to properly measure engagement:
"Focus on making the programs that matter really count."
"Rely on verifiable data."
"Pursue 2 metrics: participation and action."
All three of these points come together to solidify the fact that in order to properly measure anything, it must be evaluated against clear and defined objectives. Since engagement is such a vague term being blanketed across all things "health" right now, it's breaking several rules of analytics. To really determine if engagement is taking place, it must have the following:
Objectives
Goals
Key Performance Indicators (KPIs)
Without these, there's really no way to measure success or make the process work.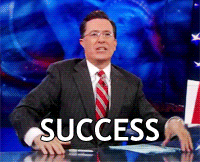 Objectives
When we implement metrics assessments for our customers, we first make sure that the objectives are DUMB. That means they must be doable, understandable, measureable, and beneficial. The only way to truly ensure the success of a program is to know that the program's objectives are.
Objectives answer the question, "Why does this program exist?" As Benaroya mentioned in his recommendations, pursue participation and action as your metrics. Together, those determine engagement.
For example, participation is something that can be done. Limited instructions for how participation should take place are understandable. Setting goals makes it measurable, like "Drink 6 glasses of water a day." And participation is what is beneficial to the company and the employee.
Goals
Objectives must have goals. And goals must:
Provide clarity on how to help accomplish objectives.
Reflect program priorities.
Be items that everyone involved in the program will understand as soon as they are stated.
Goals are necessary because objectives are normally too high-level to actually pin-down and measure without steps to get there.
In the world of engagement, losing weight might be the objective, and working out three times a week might be the goal.
For example, the objective to lose weight might have goals like:
Doing crunches
Running
Lifting weights
These goals improve lean muscle mass and reduce overall body fat to reach the objective, lose weight.
KPIs
KPIs are metrics that help you understand how your program is performing against the set objectives. Because every step of this process is married to another, clearly defined objectives are necessary to identify KPIs.
Good KPIs are quantifiable, directional, and actionable. Going back to the lose weight scenario, the KPI might be the number of number of crunches performed or duration/distance of your run.
Engagement is meaningless without objectives, goals, and KPIs. By applying the DUMB formula and Benaroya's recommendations, how do you think you'd rewrite or redefine your engagement objectives and program success? What did you improve? Or if you were right on track, how did you measure success? We'd like to hear from you!
Like what you read? You might also like:
About the Author

Marijah is the resident Blogger and Script Specialist. In high school, she was given the nickname "The Champ" in reference to her ability to "get it done," no matter what it is. In college, a very persuasive English professor helped her realize that she had a knack for writing which led to a four-year stint as a college English tutor. She now spends her days blogging, collaborating, and breaking into random dance and song.

Follow on Google Plus More Content by Marijah Adams-Cleek