The third open enrollment since the Affordable Care Act went into effect is under way. Websites have been improved and are stable, and many new shiny tools are available to help shoppers pick the right plan. With more than 540k individuals selecting a health plan through healthcare.gov in the first week, it seems to be going quite well, according to Sylvia Burwell, HHS Secretary. But despite the new set of tools and higher enrollment numbers, some folks are still having a hard time finding the right plan.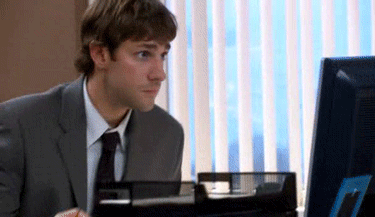 NPR reports that some of the tools out there are unreliable and consumers are not being quoted accurate costs when using price transparency tools. Consumers are visiting doctors assuming a certain price based on the research up front, but are not validating those costs when they get to the doctor's office. They're then surprised to learn about much higher costs when they receive the bill in the mail.
This may be the ideal time to rethink your engagement strategy and make tweaks to your online tools for the upcoming SEP or next year's OE. Virtual assistants can certainly address this potential discrepancy and speak to the risks of using the decision support tools that are out there. Consumers typically can only learn about the tools limitations in the 'fine print' or disclaimer section, and nobody typically reads that. So, in the spirit of a pre-emptive strike, it may be in the best interest of all the decision and price transparency tool makers to add an avatar, so that people:
Better understand the tool's limitations before they shop or seek service.
Latino enrollment is seeing challenges
The other challenge that exchanges are facing is enrolling a group that has traditionally been underinsured, namely the Latinos. Only half the amount of people called Spanish speaking representatives in the first week of OE compared to last year, according to HHS.
While reviewing the statistics from the fourth week of open enrollment, it became evident that CuidadoDeSalud.gov only had about 34k users compared to Healthcare.gov 's 1.8 million users. Spanish speaking call center agents received roughly 31k calls compared to nearly 490k calls to English speaking agents. Compare these numbers to the overall Hispanic population of 54 million and it becomes clear that some may miss the boat again.
Some companies are trying to educate and reach the Hispanic population through apps. Fair Health developed a Spanish language version of its app, since studies show that Spanish speakers have a tendency to use their mobile phones as a primary source of information. While this is a good start, it may not be enough, and I challenge you to review your multi-lingual web and enrollment strategy.
We can help
Similar to the government's site challenges, your exchange or website may also be challenged to engage or meet the needs of foreign language speakers. With Codebaby's solutions, it isn't always necessary to go through a full website translation. Take a shortcut and 'lay' an intelligent Spanish speaking virtual assistant on top of your website with minimal effort. An avatar can educate and navigate an English speaking site in any language. In addition, you want to make sure your mobile site is fully functional. Codebaby's avatars can be deployed to any device to help reduce frustration and increase engagement.
If you contact Codebaby today, you can give it a try with Pilot Program and see for yourself the difference it makes!
About the Author

As Director of Healthcare Consulting, Ray is focused on CodeBaby's healthcare specific customers and delivering on CodeBaby's mission of customer centricity. With over 20 years of experience in medical devices, healthcare and technology, specifically: ehealth, health insurance, and software, Ray is a subject matter expert who contributes to industry articles, and speaks at trade shows and events.

Follow on Twitter More Content by Ray Catudal